Showcase
Thousands of beautiful websites using
RSS.app Widgets
Looking to create RSS or HTML Widgets ?
News Wall Widget
Integrate multiple feeds to showcase the latest content. Fully dynamic and customizable.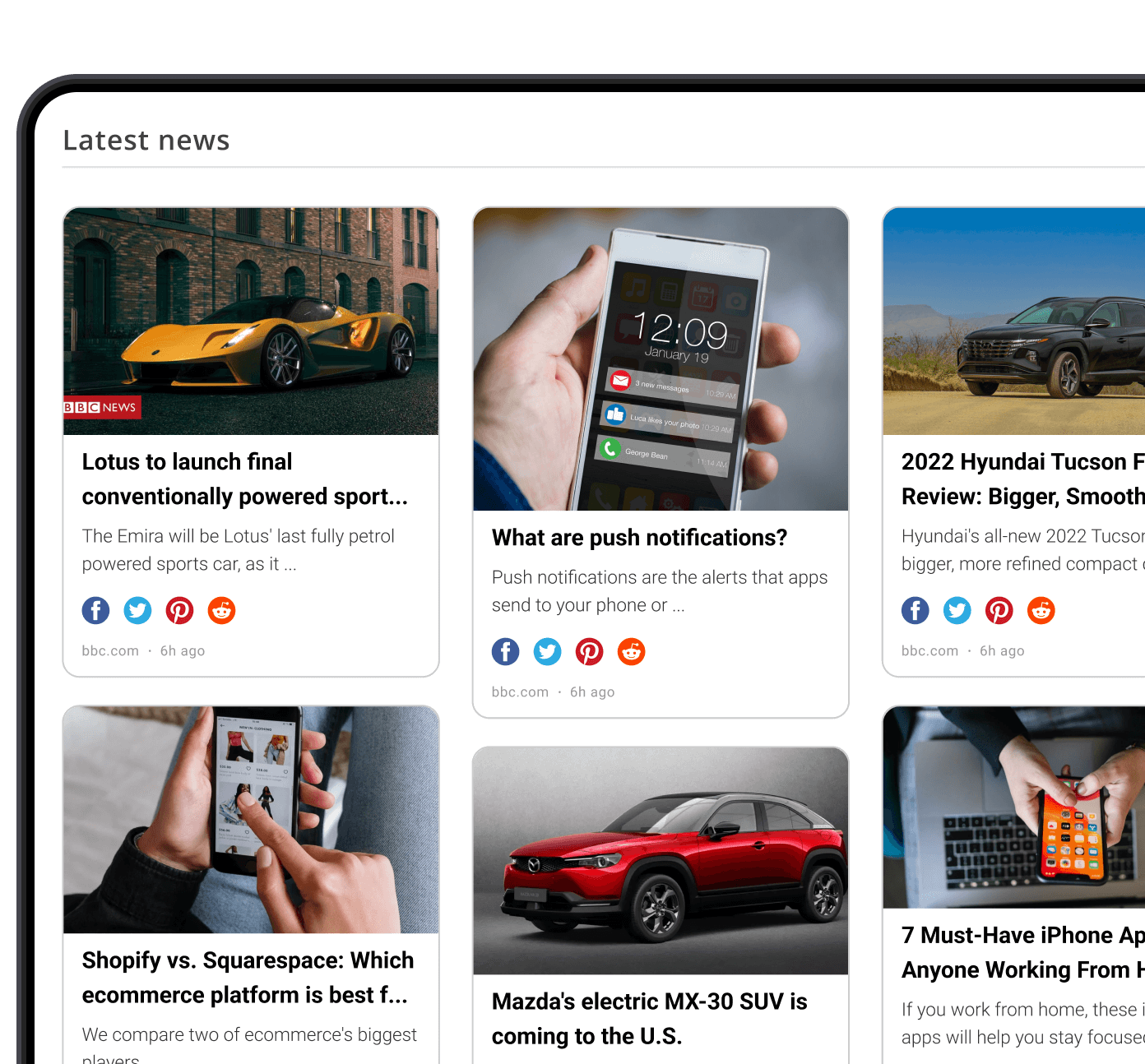 Imageboard Widgetnew
Showcase the top images and headlines with Imageboard. Choose from a variety of layouts to display the trendiest content.

Carousel Widget
Display the trendiest posts with our easily customizable and responsive carousel.

List Widget
Display targeted content to your audience. Stay informed with the most updated posts.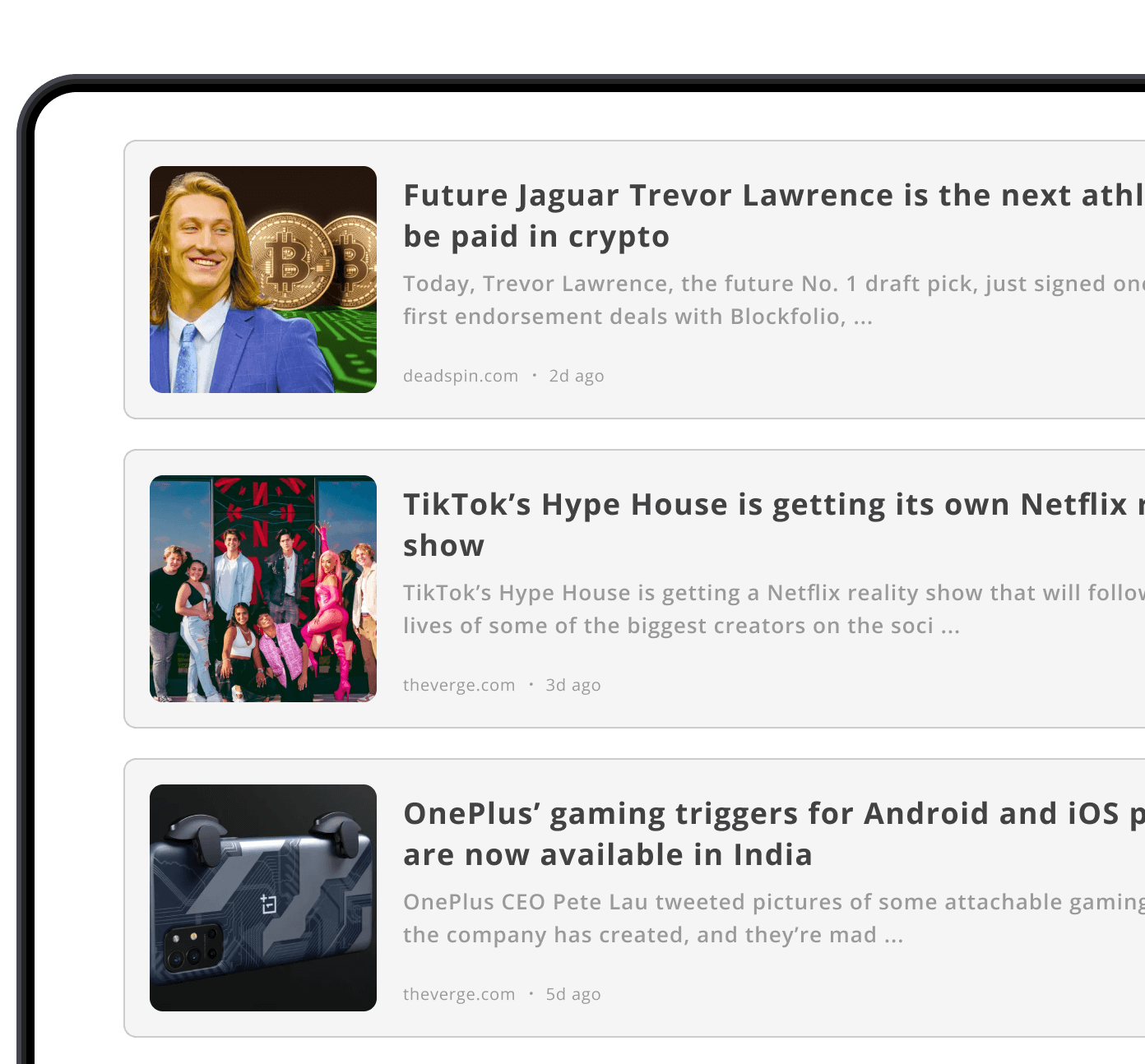 View more
Create your Widget Today
Add a Customized Widget to Your Website