Feed Aggregation Made Simple with
Bundles.
The easiest way to combine multiple sources into one feed. Guaranteed.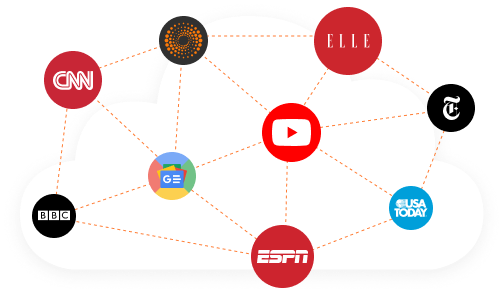 3 reasons why you should use bundles
Targeted Content
Display targeted content to your audience
Easy Integration
Easily embed bundles to your website
Streamlined Approach
Organize feeds by relevant topics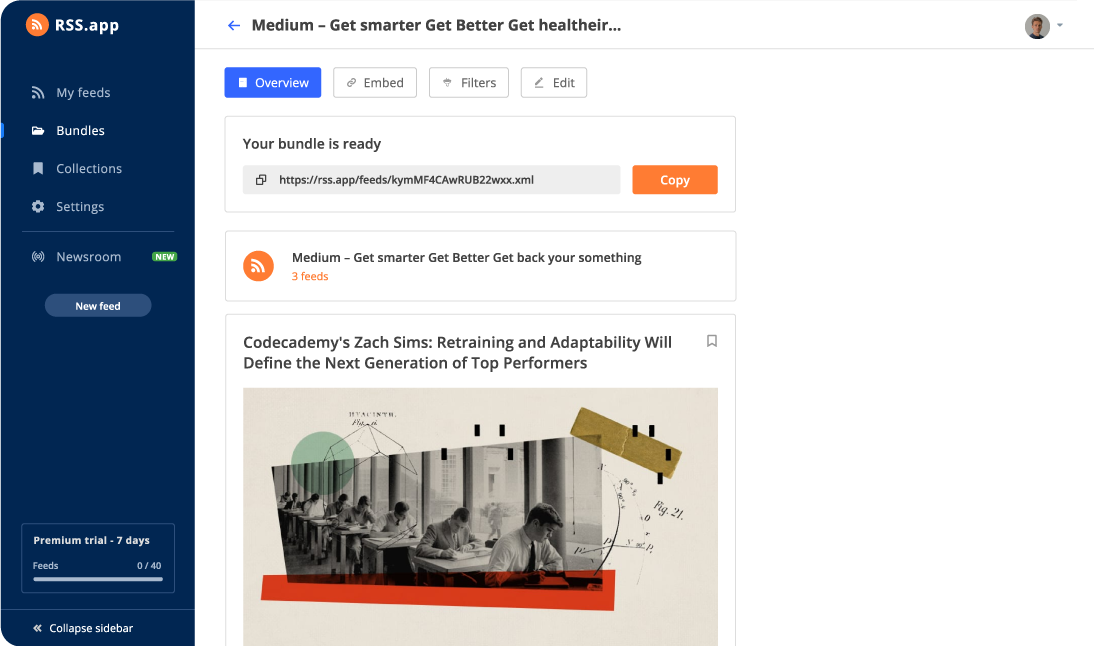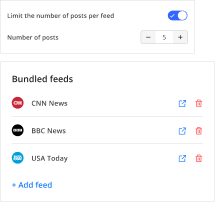 Showcase multiple feeds all in one place
Streamline the way content is viewed by bundling multiple websites into one feed. Access more posts in one location by combining relevant sources together.
Premium customizations for a more engaging experience
Customize your bundle using our premium filters. Add your feed onto your website with our seamless embed integration.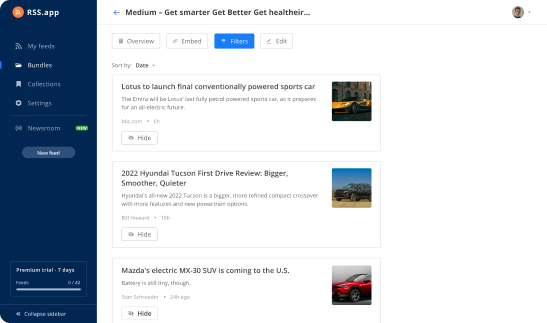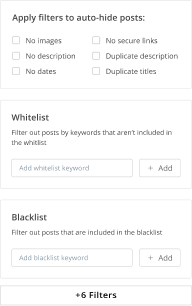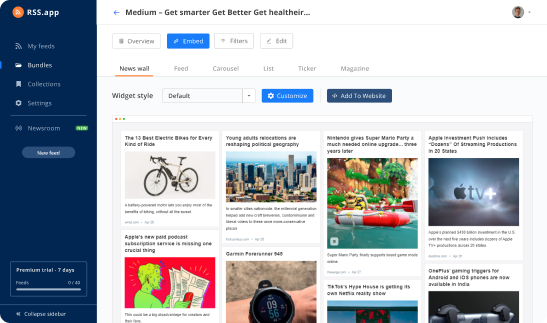 Dynamic content that auto updates effortlessly
Curate content to display on your website with our widgets. Your feed is automatically updated with no coding knowledge required.
Ready to Get Started?
Join thousands of happy customers already using Bundles. No credit card required.