RSS Blog - Create, Generate, Follow, Monitor with RSS
Generate Google News RSS feeds
RSS.app gives you the ability to generate RSS Feeds from Google News. Follow the steps in this blog post on how to achieve this.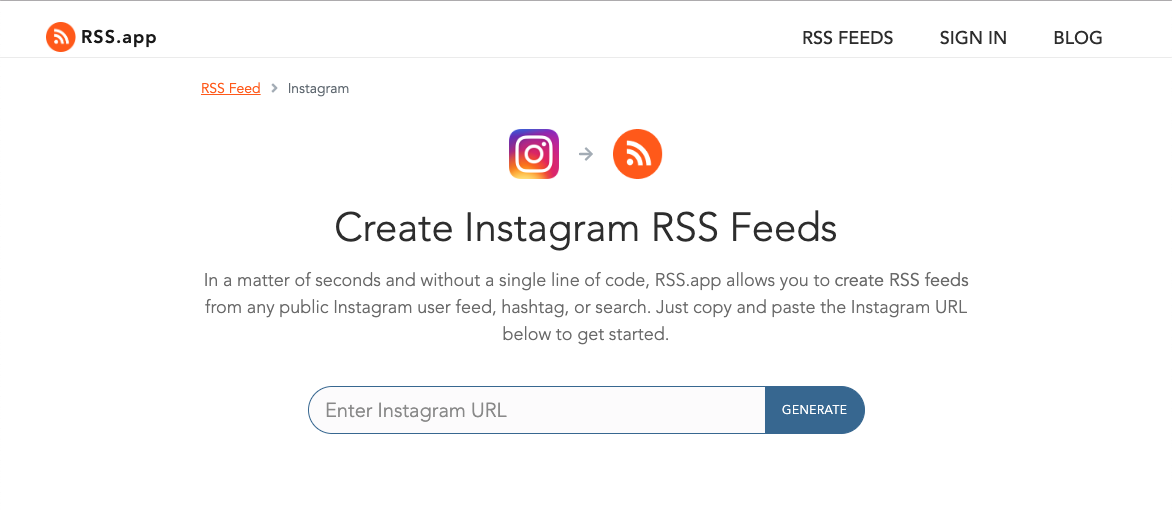 How to create Instagram RSS Feeds
Create Instagram RSS Feeds from any public Instagram feed or hashtag with RSS.app feed generator. Monitor the feeds with any RSS reader or import them into your own app
How to create RSS Feeds from Twitter
Rss.app allows users to create RSS feeds from any public Twitter user feed, hashtag, at mention or search, as well as feeds of their own Twitter timelines without writing a single line of code.
How to create RSS Feeds from any webpage
As someone who loves RSS and follows the current trends I have noticed that every few weeks an article is written about whether or not RSS is dead. I can tell you a secret...