Stay Informed WithDiscord News Alerts
Create news alerts from almost any topic, keyword, website or social media account.
Free trial
No credit card required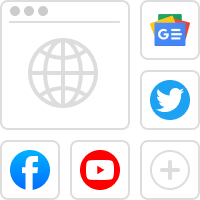 Choose Any Website
Get news from almost any website and have it delivered straight to your Discord channel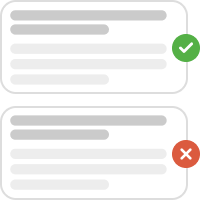 Filter Out The Noise
Discord news alerts can help you focus on the information that is most relevant to you

Timely Updates
Stay up-to-date with the latest news in your industry, competitors or your area of interest
Save Time and Enhance Productivity
Get all of your news delivered right to your Discord channel. With our Discord News Alert Bot, you'll never miss an update. Our bot filters out irrelevant news and allows you to customize your alerts, so you can stay up-to-date
Use Cases
Connect, collaborate and grow your community
Stay connected with the communities you care about, by providing real-time updates with Discord News Alerts.
yaledailynews.com
Discord server helps students find community through virtual learning
"Study Together" — one of many public Discord servers used by students across the globe — has allowed users to virtually come together during a time of distance and isolation.
How It Works
Our Discord news alert bot is easy to set up and use. All you need to do is log in to your Discord account and add
Select a news source from websites, social networks or create your own from a website URL.
Once you have selected your news source, you will start to receive news updates in your Discord channel.
Never Miss an Important Update
Add to Discord
Free trial
No credit card required
Cancel anytime
Our customers love what we do
Trusted and used by thousands of brands and companies who care about improving quality content and news management

I've been looking for a way to get Facebook page posts into Discord for news management. And as I tried rss.app, much to my surprise, it worked really well. I created the RSS feed from Facebook pages at rss.app and added that feed into Discord ! Super easy.
Twitter

Get News Alerts in other platforms