News Ticker Widget
for Your Website
Showcase the latest breaking news headlines on your website with the ticker widget.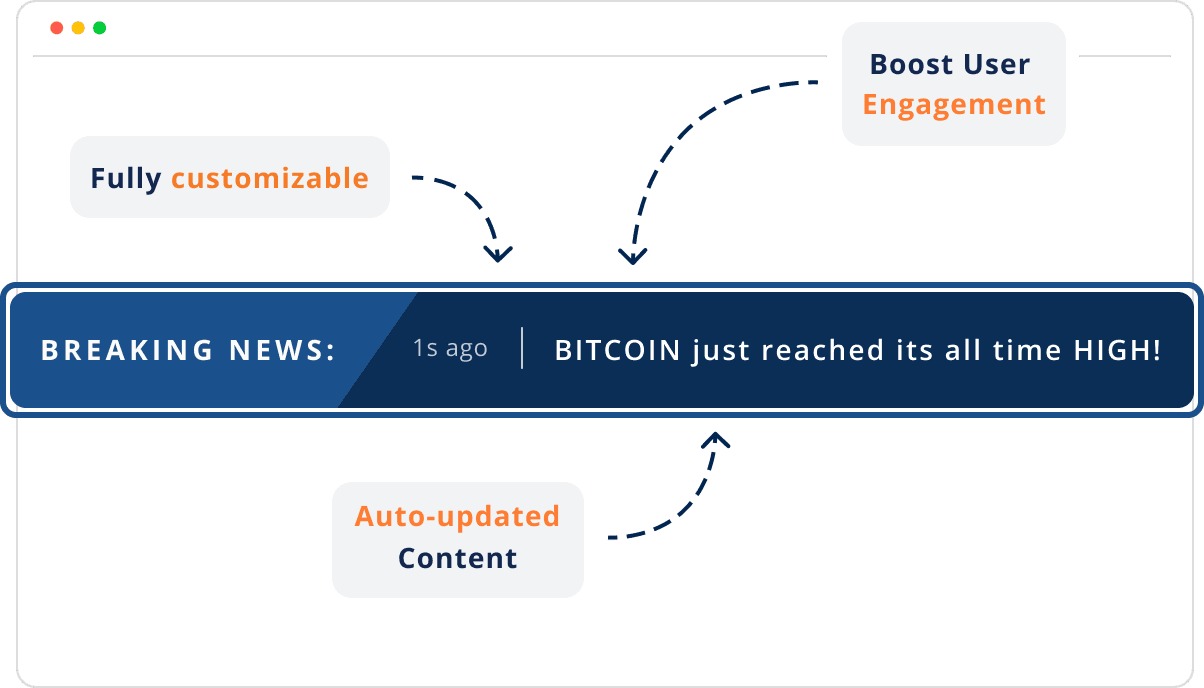 Why RSS News Ticker Widget?
The easiest way to add dynamic content to your website and engage with your users.
Targeted Content
Display latest headlines on your website
Engaging
Stream updates and attract customers
Attention Grabbing
Showcase bold and adaptive live news
Top Features for Your News Ticker Widget
Customizable
Our state of the art console will allow you to completely customize your Ticker widget to fit your website style. Use our premium presets or design your own customizations.
Filters
Powerful filters allow you to quickly and easily create quality content. Use the filters to auto-hide posts by whitelist or blacklist keywords, as well as replace or remove text.
Dynamic content
Feature the newest content on your website with our auto-updated feeds and bundles. New content will be published in your ticker widget automatically.
Responsive
With mobile-first design in mind, your ticker widget will look great on any device. The ticker widget automatically adapts to the size of your screen so you can stay up to date anywhere.
No coding
Upgrade your website effortlessly without any coding. Simply, add our generated one-line code snippet to your website and receive the latest news headlines automatically.
3 Steps to Get Your Ticker Widget
Generate Feed
Generate a feed from almost any website
Customize
Preview and customize your Ticker to suit your style
Add to Website
Embed the Ticker widget by adding the code snippet
The Future of Your News Ticker
Feed Aggregation
Aggregate multiple feeds in one widget using bundles and collections
Easy Setup
The simple and intuitive interface allows for easy set up without any coding
Auto Play
Set your ticker to run automatically on your website
Style Options
Fully customize your widget to match your website design
Beautiful Presets
Choose the perfect style from our beautiful presets or create your own
Custom Headlines
Filter out headlines for your visitors to enjoy. Keep them updated with the newest posts
Design
Adaptive Headlines
Easily design and customize any element of your news ticker headline
Title
Choose from multiple card styles. Pick the one you love the most
Play
Make titles clickable, or remove headlines with certain keywords
Source & Time
Add social sharing buttons, display the article source or change the date format

Font
Choose the font, color, and size that matches your website design
Border
Add, remove, or change the card border color or set your own border radius
Background color
Make your Ticker widget more eye-catching by changing the color of the background
Why RSS.app Is the
Best Choice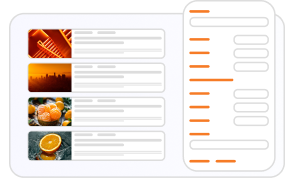 Bundle Feeds
Use bundles to combine multiple feeds into your Ticker Widget. The aggregated content can be sorted by published date or showcased by random order.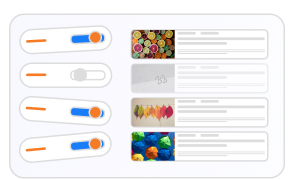 Advanced Filters
Filters will allow you to curate posts by whitelist or blacklist keywords so you can show only the relevant content to your audience.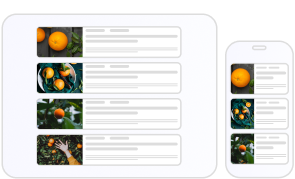 Responsive Widgets
Our responsive grid was designed with mobile-first in mind. Your ticker widget will automatically adapt to your screen size on any device.
We Are Here for You!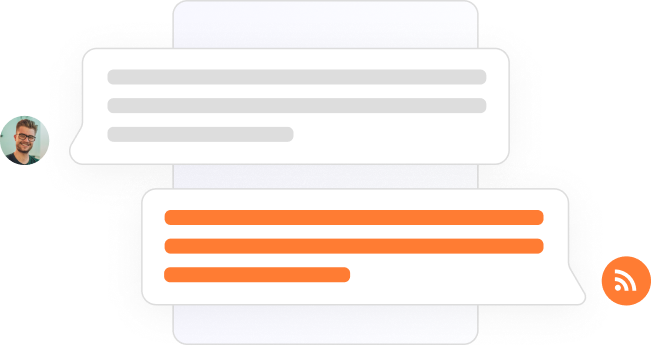 Live Chat Support
We provide personalized support to answer any questions you may have. Start chatting with us today!
Ready to Get Started?
Join thousands of happy customers already using News Ticker Widgets. No credit card required.
Frequently Asked Questions
How can I embed the Ticker widget ?
The Ticker widget can be embedded by opening your feed and clicking on the Embed tab. Click on 'Add To Website' and copy the Ticker code snippet and paste it to your website.The content of the widget will be updated automatically once new posts are published.
Can I use multiple feeds in my Ticker ?
Definitely! We offer the ability to combine and aggregate multiple feeds by using bundles. The bundle will display the latest posts from multiple sources right in your Ticker.
What can I display on my ticker ?
The ticker widget can display headlines from news sources and social media posts.
Can I customize my ticker ?
Of course! The ticker widget can be customized entirely! Add colors to the background and the text. Even control the speed and the direction of headlines.