RSS to HTML Conversion: Simplify, Integrate, and Empower Your Web Experience
Streamline external content integration with automated RSS to HTML conversion for regular, relevant updates on your website
Examples
<rssapp-wall id="aCteCn8tzUAUsySQ"></rssapp-wall> <script src="https://widget.rss.app/v1/wall.js" type="text/javascript" async></script>
How RSS to HTML Works?
Stay Updated, Always

Automatic updates ensure that your audience receives the latest news, articles, or product listings as soon as they're published

Enhance SEO

Regularly updated content can improve your website's search engine rankings, making it easier for potential customers to find you

Dynamic Content

Keep your website looking fresh and engaging by streaming live data, weather updates, or even social media feeds directly into your HTML pages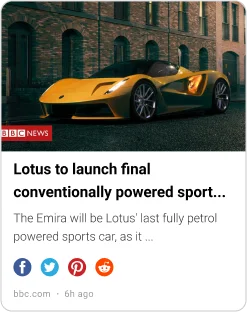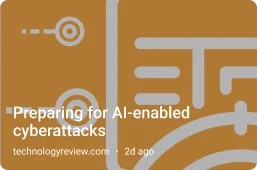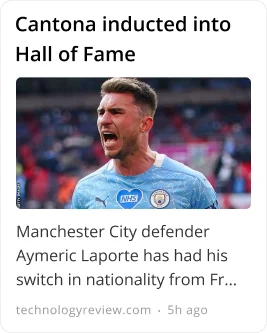 HTML Widgets

News Wall Widget

Incorporate various channels and display the most recent content in our highly flexible and customizable format

List Widget

Reach your audience with personalized content showcases. Stay current with the most recent posts

Carousel Widget

Highlight the most current trending posts using our adaptable carousel, which can be effortlessly tailored

Imageboard Widget

Emphasize the most recent headlines and visuals using Imageboard, providing a range of customizable layouts to feature the trendiest

News Ticker Widget

Deliver breaking news directly to your audience through our Ticker widget. Ideal for showcasing scrolling updates across your website

Magazine Widget

Ensure your audience stays informed with the latest stories and curated articles through our featured content widget

Feed Widget

Stay informed with the most recent content through our Feed View. Personalize the displayed content with advanced filters
How is it for?
Content Conversion

Our system seamlessly transforms the content from RSS feeds into HTML format, ensuring it harmoniously integrates with your website

Customization

You can customize how content is displayed. You can choose the layout, style, and other design elements to make it fit perfectly with your website design

Automatic Updates

The system regularly checks the RSS feeds for new content and automatically updates your website. This keeps your site current without manual intervention

Advanced Filters

If desired, you can apply advanced filters to curate the content displayed on your website. This allows you to showcase specific articles or posts

User-Friendly Interface

Our user-friendly interface makes it easy to set up and manage RSS to HTML conversions, even if you have limited technical expertise

Responsive Design

The converted HTML content is responsive, ensuring it looks great on various devices, including desktops, tablets, and smartphones
Fully Customizable Widgets
Create personalized user experiences with our fully customizable widgets. Tailor every detail to match your brand and meet specific user needs
Presets

Presets and custom widgets streamline work and enhance content

Device Settings

Customizing presets and widgets streamlines work, enhancing content engagement

Custom CSS

CSS customization makes your RSS widget unique, matching your brand

UTM Tags

Track marketing with UTM tags in RSS widgets. Easily create and customize for user insights

Web Code Embedding

You can embed code on your web page using JavaScript or iFrame via Wix

Use Customize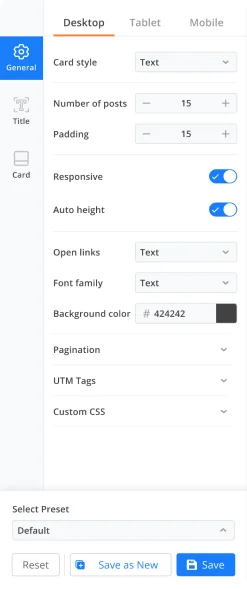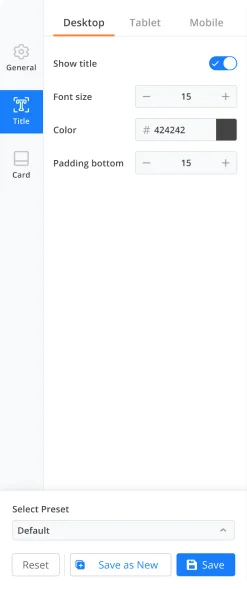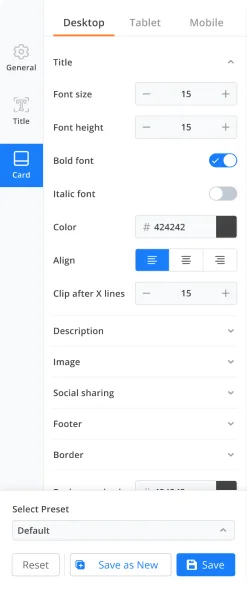 Who Can Benefit?
RSS to HTML is for those who want to integrate external content into their website seamlessly and automatically
Website Owners

Automate the display of content such as product listings, testimonials, or industry news to keep your site fresh

Bloggers

Automatically syndicate relevant content from like-minded blogs or news sources, keeping your audience informed

Educational Institutes

Keep students and faculty updated with the latest news, schedules, and announcements

Media Agencies

Aggregate content from various sources to provide a comprehensive view of current events
Embed RSS anywhere
Add dynamic news feeds to your website using our customizeable widgets. No coding required!
Website Integrations
Join thousands of happy users!
No credit card required
7-day free trial
Cancel anytime