How to Create a News Website with WordPress: A Step-by-Step Guide
If you've ever dreamed about launching your very own news website, then I've got good news for you! Building a news website is easier than you think, thanks to WordPress. In this comprehensive guide, we will walk you through each step you need to take to launch a successful news website with WordPress.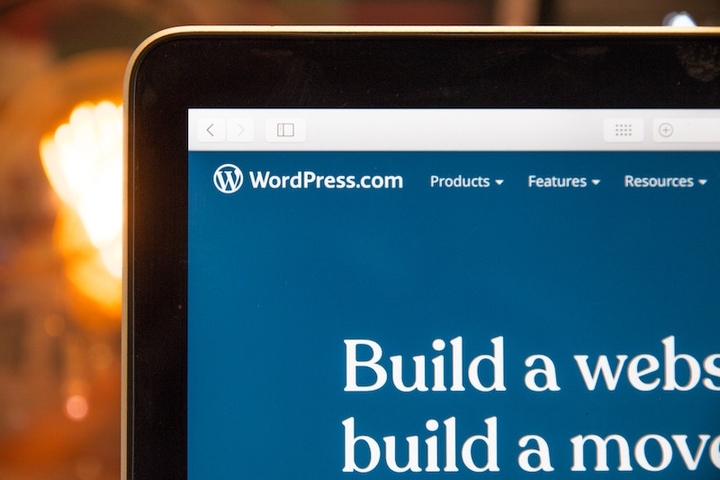 Step 1: Choose Your Domain Name and Web Hosting
Before anything else, you'll need a domain name. This is your website's address on the internet, like "yournewswebsite.com". Try to choose a name that is catchy, easy to remember, and representative of the type of news you plan to cover.
Next, you need to select a web hosting provider. This is where your website's files will be stored. Many hosting services such as Bluehost, SiteGround, or Dreamhost offer WordPress-specific hosting plans.
Step 2: Install WordPress
Once you've secured your domain and hosting, it's time to install WordPress. Many hosting providers offer a one-click WordPress installation feature in their dashboard, making this process a breeze.
Step 3: Choose a WordPress Theme
Now comes the fun part! WordPress offers a wide range of themes designed specifically for news websites. A good news website theme should have a clean layout, be easy to navigate, and support multimedia content. Check out themes like Newspaper, Newsmag, or Jannah for inspiration.
Step 4: Install Essential Plugins
Plugins can greatly enhance the functionality of your WordPress website. For a news website, some essential plugins include:
Yoast SEO: This plugin helps optimize your website for search engines.
Akismet: A plugin for managing and preventing spam comments.
Jetpack: Offers a suite of design, marketing, and security features.
WP Super Cache: Helps speed up your website.
Step 5: Create Your Main Pages
Most news websites have at least these main pages: Home, About Us, Contact, and a blog page for news articles. Here's a brief description of what each page should include:
Home: This is the landing page. It should give visitors a quick overview of what's currently happening, latest posts, and important categories.
About Us: Here, you provide information about the site, the team behind it, and the type of news you cover.
Contact: Provide a way for your readers to get in touch. This could be a contact form, email address, or phone number.
Blog/News: This is where your news articles will be posted.
Step 6: Setting Up RSS Feeds with RSS.app
One way to keep your readers engaged is to provide them with fresh content from different sources. To make this process easier, you can use an RSS widget from a platform like RSS.app.
RSS.app allows you to generate custom RSS feeds from virtually any website, which you can then display on your own website. This not only helps to keep your content fresh and relevant, but also saves your visitors from having to visit multiple websites to get the news they're interested in.
Here's how to set it up:
Generate your RSS feed with RSS.app: Visit RSS.app and sign up for an account. Once logged in, you can create custom RSS feeds by simply entering the URL of the website you wish to track. You can also apply filters to curate the content according to your readers' interests.
Get the URL of your RSS feed: After creating your custom RSS feed, RSS.app will provide you with a URL for that feed. Make sure to copy it because you'll need it for the next step.
Add the RSS widget to your website: Go to your WordPress dashboard and navigate to Appearance > Widgets. Here, you should find the 'RSS' widget. Drag and drop it to where you want it to appear on your website – typically a sidebar or footer.
Configure your RSS widget: Click on the RSS widget to configure it. Here, you can paste the URL of your RSS feed from RSS.app, give your feed a title, and set how many items you'd like to display.
Now, your website will show updates from your RSS.app feed, giving your readers a wider variety of content and potentially increasing their engagement with your site.
Remember, the key to a successful news website is not only producing great content, but also curating high-quality, relevant news from various sources. RSS.app can be a great tool to achieve this, making your website a one-stop-shop for all your readers' news needs.
Step 7: Publishing and Promoting Your Content
Now that your site is all set up, it's time to start publishing news! A good news website is frequently updated, so aim to publish new articles regularly. Use categories and tags to organize your content, making it easy for your readers to find what they're interested in.
Once your content is live, don't forget about promoting your site. Share your articles on social media, optimize for SEO, and consider email newsletters to keep your readers engaged and coming back for more.
Wrapping Up
And there you have it! You're now ready to take on the world of online journalism. While setting up a news website might seem daunting, WordPress really does make it simple. By following these steps, you'll be well on your way to creating a news website that is engaging, informative, and most importantly, your very own. So go ahead, make your mark in the world of news!
Try RSS for Free
Create your first feed today! No coding required.