How to Create TikTok RSS Feeds
TikTok is the fastest growing social media platform and has more than 1 billion active monthly users. With so much engagement, it's essential for brands and businesses to stay up to date by monitoring competitors, new trends and viral challenges.

RSS feeds are a great tool to use to see what type of content reaches your target audience. Having feeds auto update on your Wordpress website or in your team Slack account, will keep everyone in the loop and keep your team informed.
Use TikTok RSS feeds in your website with RSS widgets, or by sharing your feed with your team in your desired RSS app integrations.

RSS.app allows users to create RSS feeds from any public TikTok user feed, hashtag, song, or search keyword without writing a single line of code.



Here are 3 ways to create TikTok RSS feeds

1. RSS feed from any public TikTok URL

Any public TikTok account can be converted into an RSS feed. Simply copy and paste the TikTok URL into the TikTok RSS Feed Generator to get the feed. Add this feed to your website by embedding a custom RSS widget or add the feed to your RSS Reader.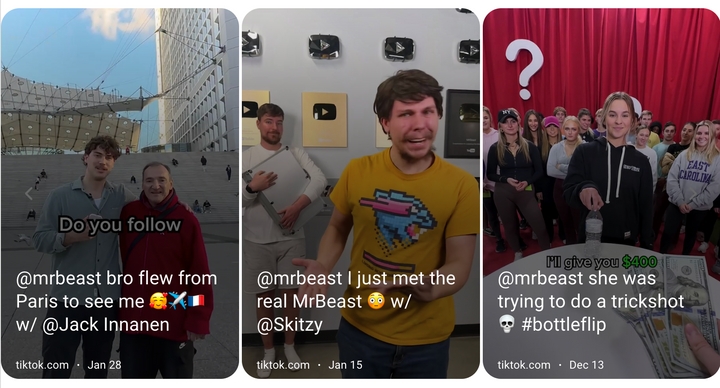 2. RSS feed from TikTok hashtags

This option generates an RSS feed of a TikTok hashtag. One benefit of using this type of feed is to monitor user engagement and curate trusted sources of videos.

This option is great for businesses looking to see what type of content is being created using specific hashtags.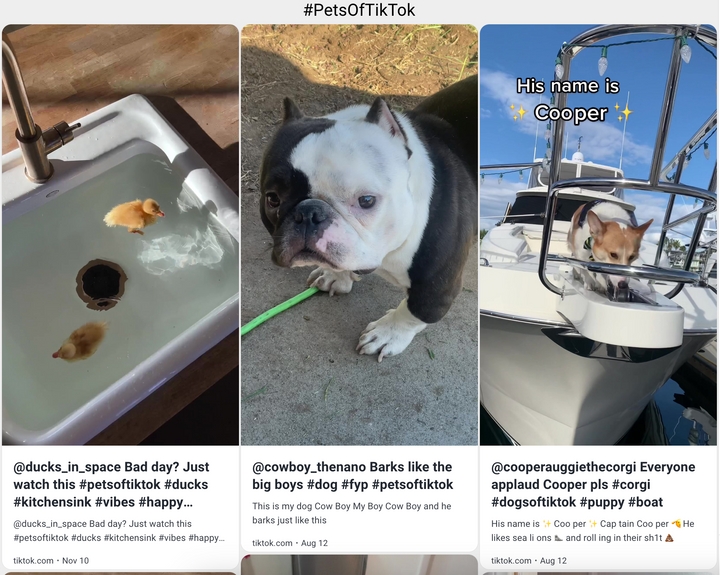 3. RSS feed from a TikTok sound

If you want to see videos of your favorite song, use this option to get a feed of videos that used this song.

For example, the song 'I Understood the Assignment' by Tay Money would generate a feed of all the posts that are using this song.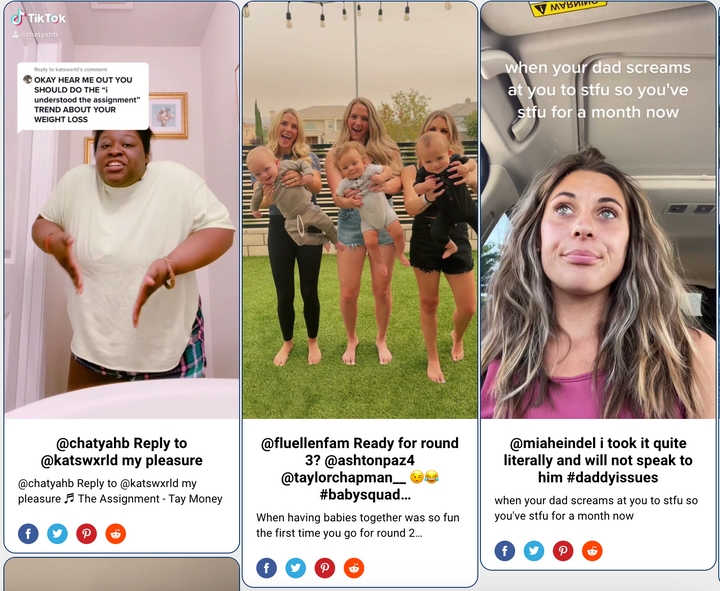 Start creating your TikTok feed today! Add the feed to your website and increase your user engagement!
Try RSS for Free
Create your first feed today! No coding required.