How to Create RSS Feeds From Rumble
Rumble was created to focus on individual content creators and smaller publishers. Since 2020 Rumble has seen an increase in growth and popularity among politically conservative individuals and groups.

With the rise of fake and biased news, Rumble is a popular alternative to more mainstream video hosting platforms like YouTube.
RSS feeds are a great tool to use to monitor your favorite channels, politicians and news outlets. Keep your audience updated and informed with the latest headlines by adding RSS widgets to your website.

Use Rumble RSS feeds in your website builders and productivity channels to keep up with the latest news and viral videos.
RSS.app allows users to create RSS feeds from any public Rumble channel, category, or trending video without writing a single line of code.

Here are 3 ways to create Rumble RSS feeds:


# 1: RSS feed from any public Rumble channel

Any public Rumble channel (eg. Reuters) can be converted into an RSS feed. Just copy and paste the Rumble URL into the Rumble RSS Feed Generator to generate the feed. Share this feed with your audience by embedding a custom RSS widget to your website, or add it to your favorite RSS Reader.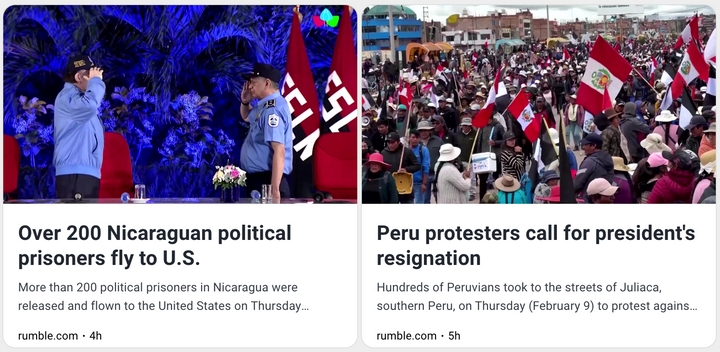 # 2: RSS feed from a Rumble category
This option generates an RSS feed of a Rumble category. Here you can monitor the latest videos on categories like news, sports, and viral videos. Your feed will auto update so you will see the most recent videos first.



# 3: RSS feed from a Rumble keyword
Viewing videos of a specific keyword is easy with the keyword search. Type in a keyword (eg. Twitter) to view the most recent videos on this topic.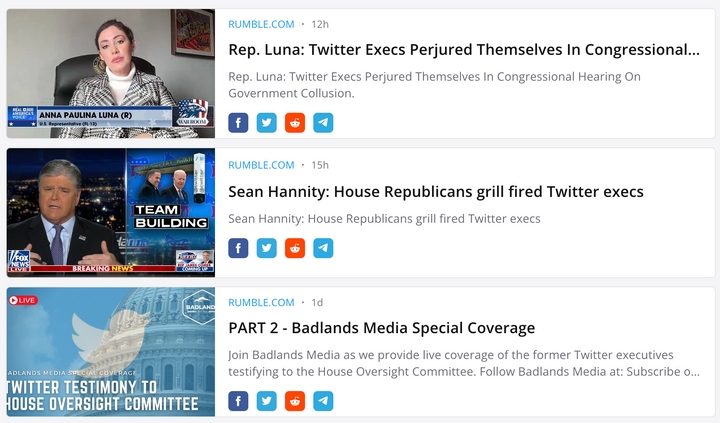 Try RSS.app today to generate your own Rumble RSS feed and share it with your audience. Coding not required!
Try RSS for Free
Create your first feed today! No coding required.