How to create Instagram RSS Feeds
Instagram is the top 11th most popular website with over 500 million daily active users. Companies take advantage of this platform for promotion and content discovery. Some people prefer to monitor and follow Instagram using RSS feeds.
Here are a few ways to create Instagram feeds using RSS.app and follow them using your preferred RSS reader.
RSS feed from a public Instagram URL
Any public Instagram account can be converted into an RSS feed. Simply copy and paste the Instagram URL into Instagram RSS Generator to get the feed.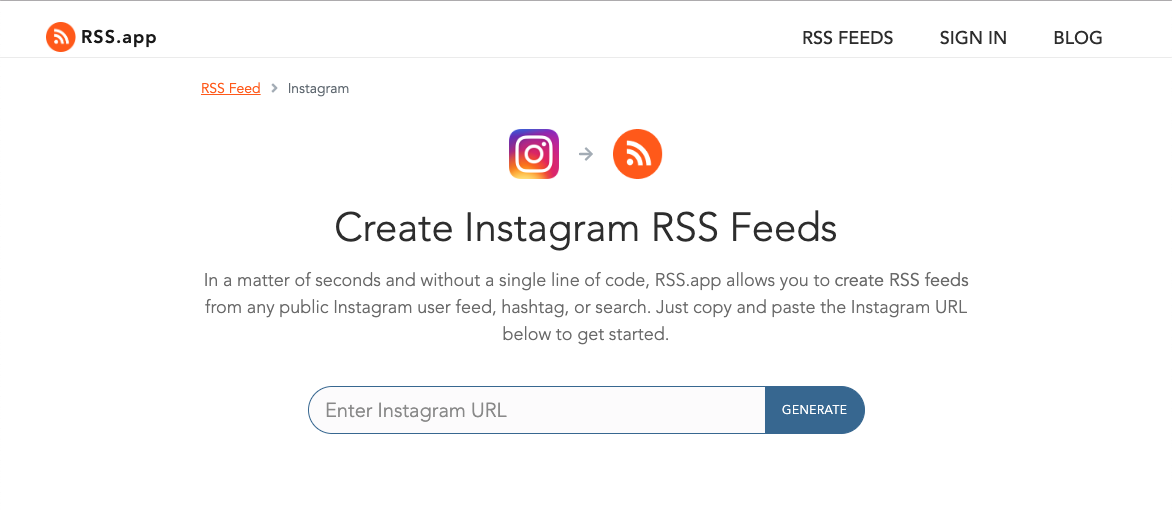 Creating feeds of a specific user or hashtag
This option generates a RSS feed of all the content of a specific user. Simply, type in the username (e.g. 'willsmith') you would like to follow and click on generate to get the feed.
Creating feeds of a specific hashtag
Users who are interested in seeing what people are posting for specific keywords can type in the hashtag (#nike) and view all the posts geared toward that keyword. For users who work on content marketing and content promotion, this option can be easily incorporated into personal websites.