Your Favorite Posts in One Place:
Collections
Collect interesting posts in one place. Organize them by topics to view later.
New functionality
Save interesting posts to review later in your Collection.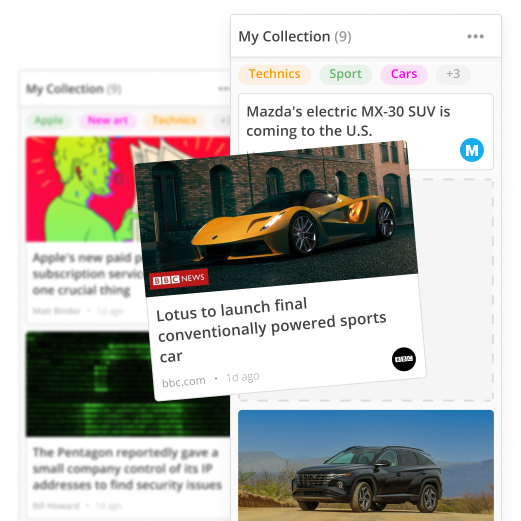 3 Reasons Why You Should Use Collections
Control your Feed
Have full control over the content that you add to your feed.
Manually Curate Content
Group specific posts together into feeds and embed them to your website.
All-in-One Tool
Collect interesting posts from multiple sources into one feed.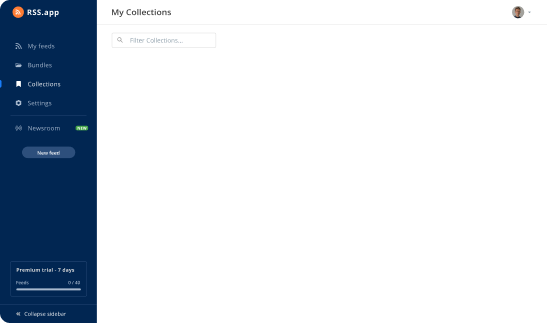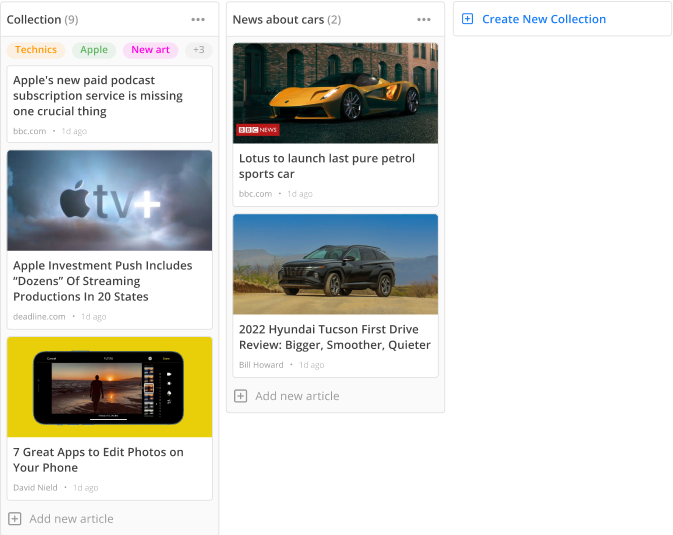 Full Control Over your Feed
Have full control over your feed. Manually choose the specfic posts you want to add to your feed. Both the title and description can be changed to allow you to have complete control over each post.
Curate Content
Manually create feeds with carefully curated posts that you love. Embed these feeds using our customizable iFrame and Javascript widgets on your HTML website or site builder.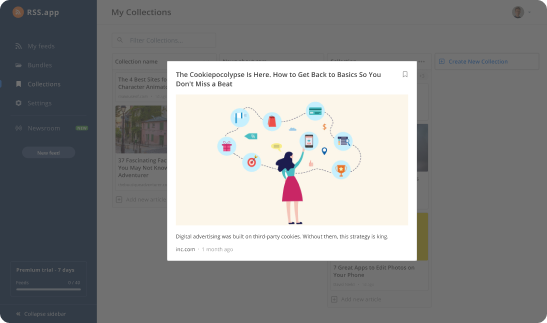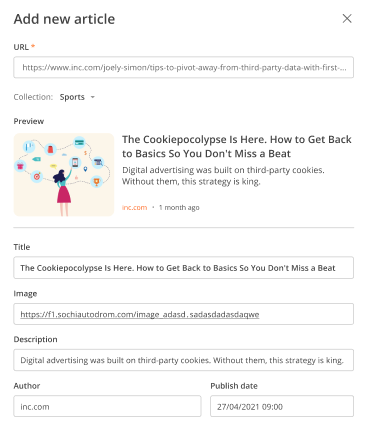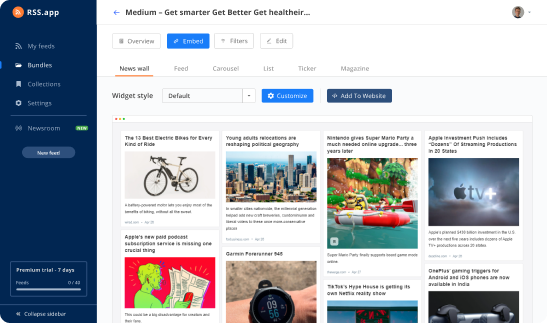 Save Posts to Review Later
Stay organized by bookmarking all of your posts in one place. Collections allow you to save posts that you like and organize them to review later.
Ready to Get Started?
Join thousands of happy customers already using Collections. No credit card required.