What is an RSS Feed?
Constantly checking your favorite websites for updates is tedious and time consuming. You could sign up to receive newsletters, but that will generate a lot of emails in your inbox and become unmanageable. This is where RSS feeds come in!
RSS stands for Really Simple Syndication and it's a way for website owners to share new content in one convenient place. RSS feeds are used everywhere content is updated frequently like news sites, blogs, and even podcasts.
Learn More: Ultimate Guide to RSS Feeds



An RSS feed is created using a format called XML which automatically updates as new content is published on the website. This format can be read by RSS readers which convert this file into readable content for consumers. XML files display content such as titles, descriptions, and images. RSS readers will automatically check for new content and display it all in one place so you don't need to visit each website individually.
Learn More: How to Combine RSS Feeds Into One Feed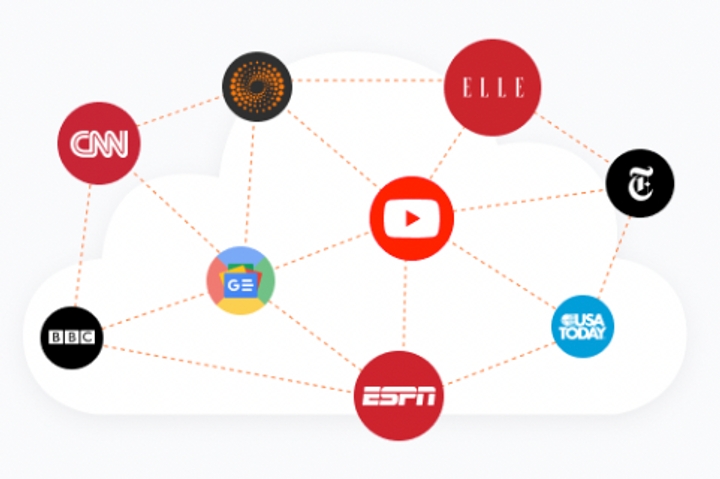 RSS feeds can also be integrated into websites using RSS widgets. RSS widgets are small applications that display content from an RSS feed. These widgets can embed content like news alerts, blog posts, and even social media posts. RSS widgets display dynamic content that can be embedded using iFrame or Javascript code snippets.
Learn More: How to Create RSS Widgets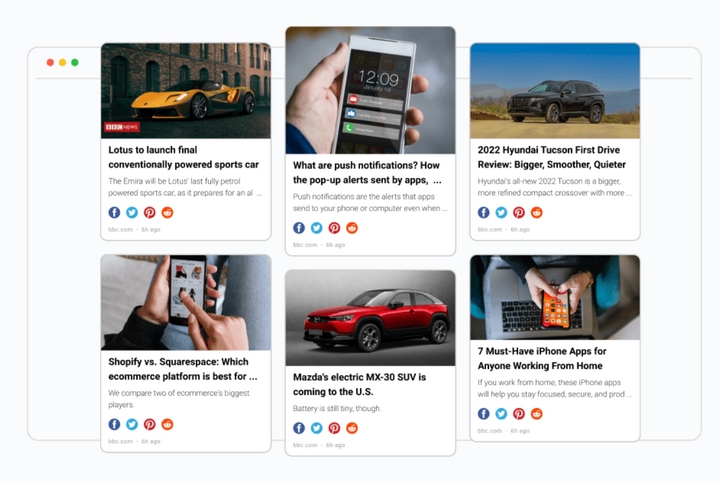 Anyone can create an RSS feed using an RSS feed generator. You don't need to have any coding skills, and if you use a website builder like Wordpress, you can easily add your RSS feed to your website without knowing any programming.
Learn More: Add RSS Widgets into Your Wordpress Website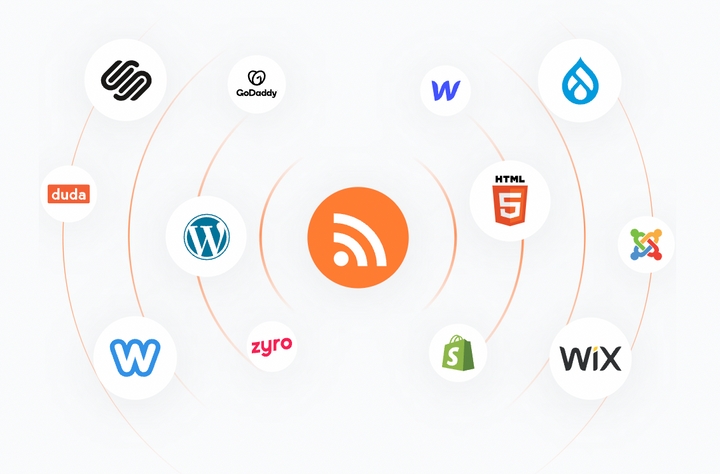 By subscribing to RSS feeds, you can stay up to date with the latest content from your favorite websites in one place. You don't need to manually go to each website. You can also embed RSS feeds into your own website and share the latest news alerts with your readers.
Learn More: How to Monitor Your Competitors With RSS Feeds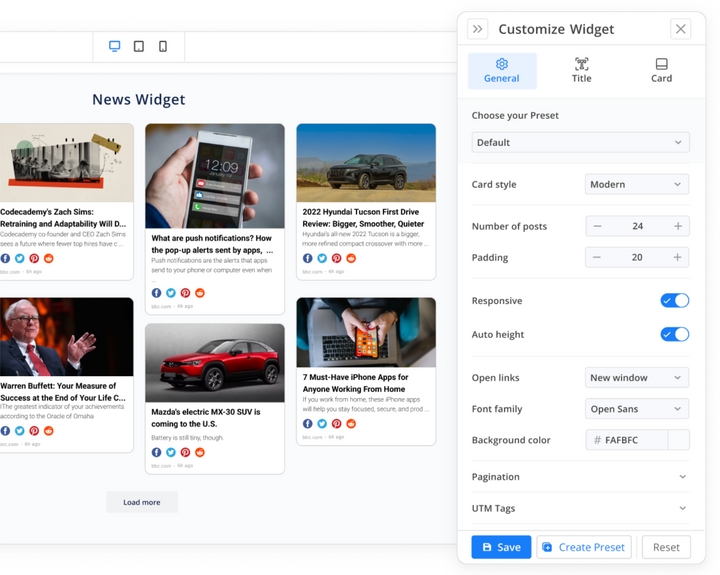 Website owners can also use an RSS generator to create an RSS feed for their website. These tools provide an easy way for website owners to set up and manage their RSS feed without needing to know the technical details of XML formatting.
Learn More: Add Auto Updated News Feeds to Your Website



RSS feeds allow website owners to share updates and new content with their audience in a convenient and standardized way. By subscribing to RSS feeds, readers can stay up-to-date with their favorite websites without having to constantly check them for new content. These feeds can be integrated into websites using RSS widgets, used to create news alerts to share with teams and easily created RSS generators like RSS.app.
Try RSS for Free
Create your first feed today! No coding required.